Vieste Restaurants: sample our specialities
Refined cuisine, high quality ingredients, service par excellence. The style and elegance of the hotel continue in the restaurant at The Hotel Le Ginestre and surround guests as they enjoy the pleasures of sampling our gastronomic Gargano specialities.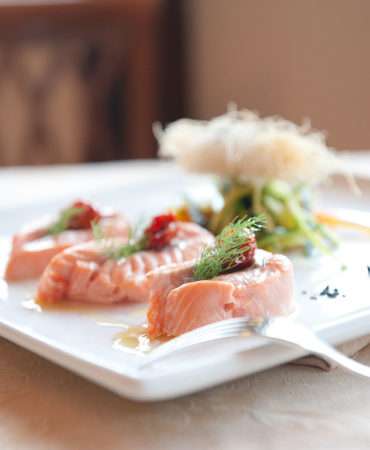 The best ingredients and typical Vieste produce are selected with professional care in an effort to offer a varied national and local cuisine – a marriage of flavour and imagination, love for tradition and a pinch of innovation. In fact, our menu makes this restaurant one of the most sought after restaurants in Vieste.